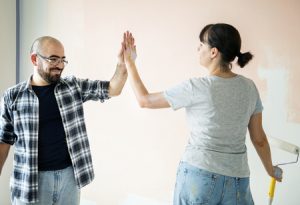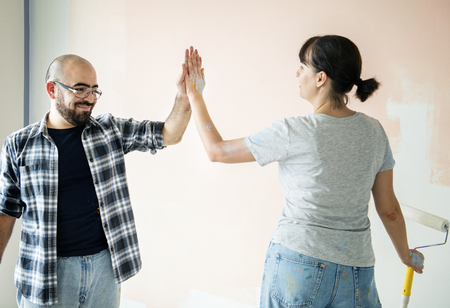 Want to sell your home quickly and for top dollar?
Follow this homeowner's checklist to get your house ready to sell!
1. Find the right real estate agent
First things first: find a professional real estate agent.
You may think you can sell your home on your own, but a pro will ensure that you get the best possible price and that the sale goes smoothly.
2. Step up your curb appeal game
Initial impressions matter, so make sure your home has curb appeal.
Repaint your front door, hang up a seasonal wreath, invest in landscaping and fix any cracked concrete in your driveway.

Once you've got the exterior of your home looking fresh, turn your attention to the interior!
3. Bring in the paint
Spruce up your interior paint—fix any scuffs and marks and repaint all rooms in neutral colors. Avoid brightly colored accent walls, since potential buyers may not share the same taste.
4. Declutter…
Declutter thoroughly, removing old magazines, bric-a-brac and anything that makes your home look overstuffed.
5. Then depersonalize
The next step can be difficult, but it's important. You want potential buyers to be able to envision themselves (rather than you) in the home, so depersonalize a little bit by removing items like family photos, toys, etc.
6. Bring in the professionals
Consider hiring a professional home stager to make your home look inviting yet neutral. Sometimes, it takes a fresh set of eyes to give your home that extra boost that will entice potential buyers.
If you're interested in selling your Woodward-area home, contact Smith & Co. Real Estate Marketing Professionals. We're a top resource for real estate in the community, and can provide sellers with complimentary home evaluations, market reports and much more.
Call 580-254-3975 to get started today!