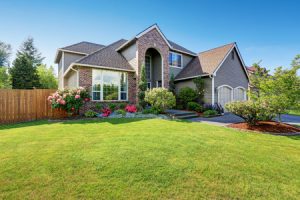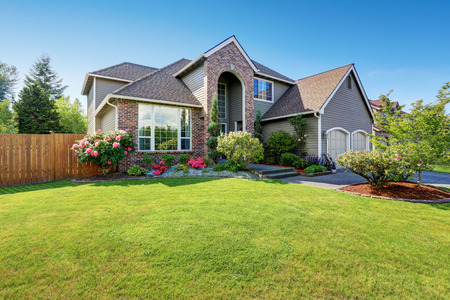 When you think about how to increase your home's value, large projects and expensive remodels likely come to mind. However, there are plenty of ways to add value to your home without breaking the bank!
Quick home repairs
A nicely manicured home does wonders for your home's value. Quick home repairs can add up and give your home a nice makeover while keeping your budget in check.
Consider changing out your lighting fixtures, installing new doors, and replacing old faucets.
Paint your walls a fresh, neutral color before selling, and focus on areas that get the most traffic like living rooms and bathrooms. Switch out old kitchen appliances and give your outdated windows a much-needed upgrade.
When you start focusing on the little repairs, you'll be surprised how they start adding up!
Spruce up the outside

The first thing people see when they visit your home is the outside, and first impressions matter.
Sprucing up your home's curb appeal can effectively increase your home's value. Just simply add some fresh foliage to your front yard and make some minor landscape updates.
Give your front door a fresh coat of paint and trim unruly plants—just a little freshening up can make a world of difference.
Focus on the energy consumption of your home
In today's digital world, there's a strong focus on the different ways we can save time and energy, turning to new and smarter technologies for help. Buyers are attracted to green homes Energy-efficient upgrades also increase the value of your home. Focus on improvements like double-paned windows, which increase thermal efficiency, as well as enhanced attic insulation, LED lighting, and efficient appliances.
Curious to see what your home could be worth?
Let Smith & Co. Real Estate Marketing Professionals, LLC give you an estimate today and find out what types of improvements could increase your home value!