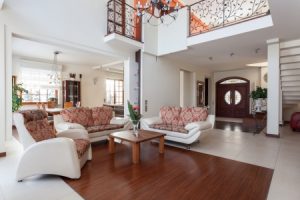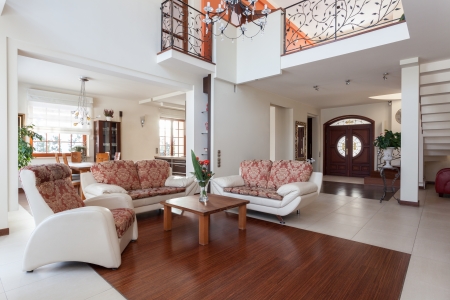 You know you want an executive home—one of the high-end properties in Oklahoma right now—but are you fully prepared to take on the luxury housing market?
Though your definition of luxury may vary, our team at Smith & Co. Real Estate Marketing Professionals, LLC. know where and when to look for the best deal, along with additional factors that are at play in the high-end market.
Here are a few things you must consider before buying an executive home!
Look for a prime location in an area with local amenities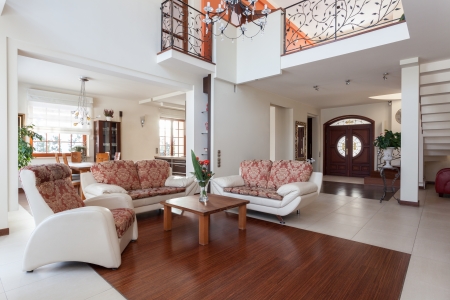 Is your ideal home close to the hustle and bustle of a town or city? Or is it further into the countryside?
Location will play a key role in searching for your future executive home, since part of the draw is the home's location. If you're looking for a high-end home with additional land surrounding it, then your search should be catered to more rural areas.
Of course, be sure that the home you fall in love with offers several local amenities. This will help you determine if your potential home is located in a desirable area.
What do executive homes in Oklahoma have to offer?
Executive homes have several features that are enticing to any high-end buyer.
Whether it is smart home technology or a theater room, be sure that your potential executive home meets all of your needs.
Generally, luxury homes come with big amenities; large, spacious rooms; an impressive kitchen with commercial appliances and the latest technologies; and the beauty of complete privacy.
Think about your ideal layout

Though usually offering a generous amount of space, all executive homes are not created equal. So, before you make a decision based on the square footage, be sure to delve deeper into the layout of the home.
Look through all of the photos available and have your real estate agent schedule a walk-through. Picture yourself in the house as you go, figuring out what you would use each space for.
If the layout doesn't meet your needs, then onto the next one!
The exterior of the executive home is just as important as the interior
A true test of luxury for your high-end home will be what it has to offer outdoors.
Executive homes for sale in Woodward tend to offer an expansive outdoor entertainment area.
From large, in-ground pools with waterfall features, to outdoor kitchens and fireside gazebos, these amenities create an outdoor oasis that's all your own.
Enlist a local realtor that knows the executive home search process
Your luxury home search is far from your average house hunting process. Many properties go unlisted as to keep the seller protected and only local realtors know of these homes for sale through various connections.
That's why we highly suggest that you enlist the help of a real estate professional that knows the area and is fluent in the executive home buying process. A local expert can help you in scheduling open houses since most high-end homes are not as accessible as your average listings, and will also help you navigate the area and value of your location.
Consider looking for an executive home real estate auction
Yes, there is the traditional way of finding your dream luxury home through real estate listings with the help of a trusted realtor.
But there are several different ways of house hunting, one of them being a real estate auction. With a real estate auction, the home for sale is ready to be sold—as long as you're ready to buy.
What we mean is, buyers at a real estate auction must have the money prepared to buy the home that day. The process isn't long; however, we do suggest taking the time to do the proper research beforehand!
Upcoming executive home real estate auction in Oklahoma
Smith & Co. Auction & Realty, Inc. is holding a multi-parcel real estate auction on February 20, 2019 at 10 a.m. The executive home sits on 4.83+ acres and there is additional land being offered in combination with the sale of the luxury house.
The opportunity to purchase this home and buy more land around it? We know, it sounds too good to be true, but it is!
The tracts left after the initial bidding on the home will then be auctioned separately to potential buyers, some of which offer great building sites or already-built homes on the property.
Learn more about the auction details on our website and take a look inside the executive home for sale with our photo gallery!
Whether you choose to seek out your dream executive home at auction or would like to purchase the home with the help of a realtor, Smith & Co. Real Estate Marketing Professionals, LLC. can help.
Give us a call at 580-254-3975 today to learn more about the executive home buying process!